The MINIB convectors attracted visitors from around the world
MINIB is purely Czech company, which belongs among the leading convector manufacturers not only in the Czech Republic, but also in Europe. The company currently exports its products to more than 30 countries in Europe, Asia, Australia and America. Its production portfolio includes more than 70 convector types - floor, wall, self-standing or special convectors, as well as an induction unit. Its customers can thus choose the appropriate convector to any interior kind.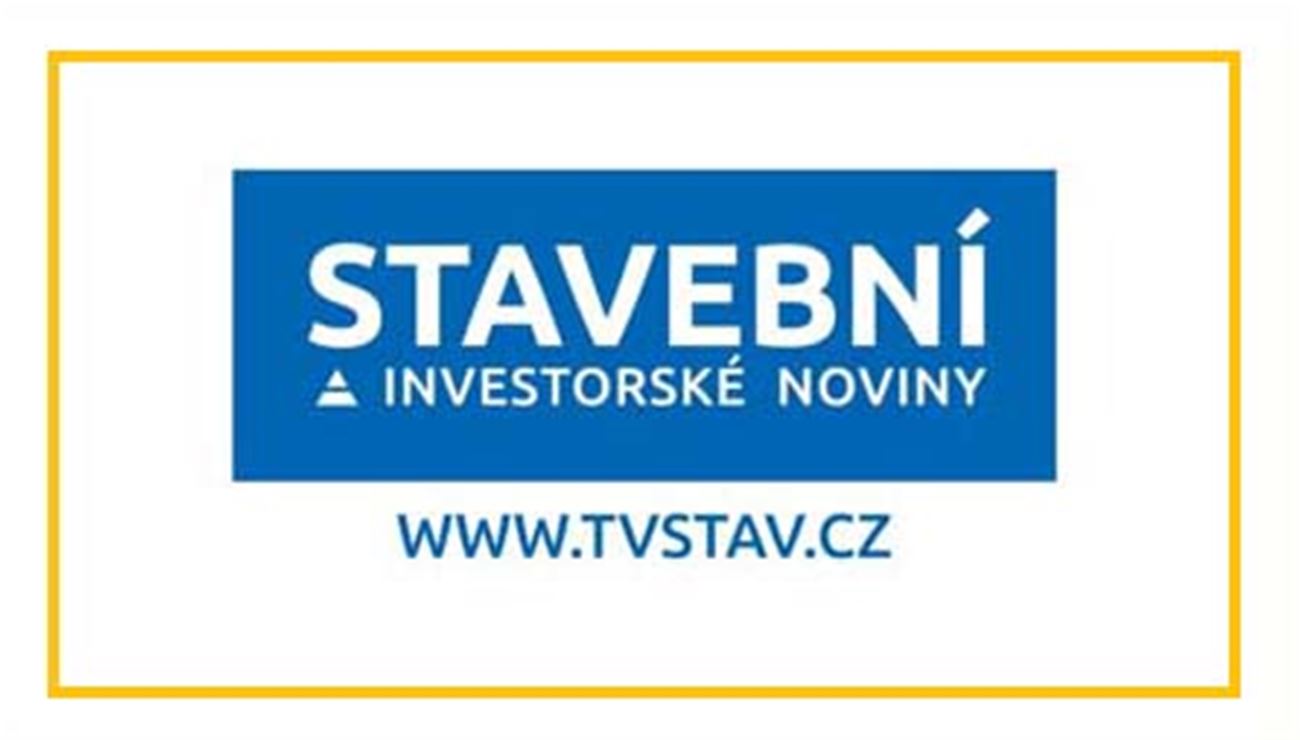 In the middle of March, parties interested in new MINIB products were able to meet the company representatives at the ISH trade fair in Frankfurt. The trade fair is the largest worldwide show of heating technologies, ventilation and air-conditioning systems, renewable sources, sanitary technologies and bathroom equipment.
Mr. Pavel Mach, the company technical director, guided our reporters through its trade fair exposition. He introduced us all the new company products in detail.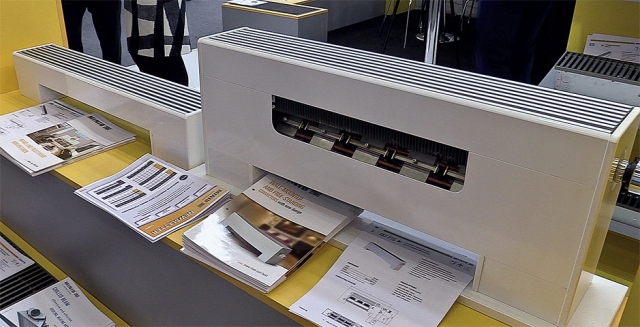 News from the 2019 ISH in the area of electronics and convector control

The first new innovation is a wireless connection of thermostats to individual convectors. It is a radio connection, which allows for connecting a convector to any MINIB thermostat without using any power conductors. This solution is particularly suitable for renovations since it is not then necessary to chisel out long grooves for cables and the existing heating systems can thus be easily replaced by convectors.
Another new product is a control unit. Apart from the fact it helps us in improving the quality of our products, it also allows, for example, for conducting quality tests directly during production - automatic testing line, which does not let any bad-quality product leave the MINIB production facility. We intend to use this unit in the future for all our products. 
The new control unit will allow for connecting our convectors through a wifi gate and a mobile application to smart households or building management system (BMS) busbars.

New products

Thanks to technological modifications, we have recently managed to increase the capacity of all floor convector lines. It is certainly worth to mention the lowest T50 convector with its height of 5 cm, capacity of which we have managed to increase to up to 800 W/1 m, which is relatively exceptional.

Energy self-sufficient convector

This unique and patented product has been innovated during the two years since its introduction on the market. The trade fair visitors were able to see its improved version. This self-standing convector is based on the PTG model. It focuses on "green", environmentally friendly heating and retrofits of existing heating systems, such as radiators. It includes thermoelectric generators, which convert thermal energy to electric energy. From this perspective, the units are unique since they do not need any external electricity lead. These convectors are thus energy self-sufficient and can be installed on existing distribution lines without any additional installation work.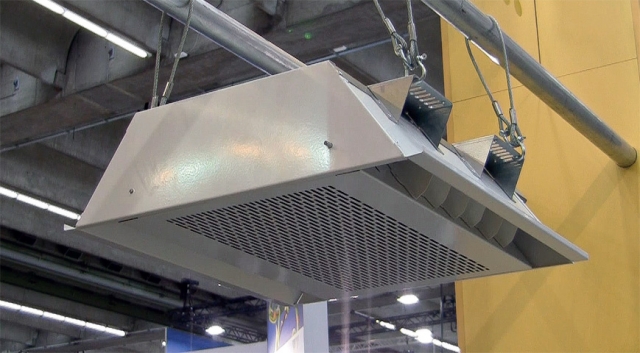 Innovated induction unit

Innovated induction unit

The induction unit was first introduced at the ISH trade fair 2 years ago. Since then, the unit has gone through a facelift, which included, for example, an air distribution system and a system of nozzles. 
The induction unit is a modern device on the water-air base. It allows for ensuring optimal air condition changes and its distribution with minimal energy needs and low noise level. The induction unit does not contain any ventilator. Its function is ensured by the flow of primary air, which is led through the nozzles. The caused ejection effect ensures that secondary air from a given room is sucked in.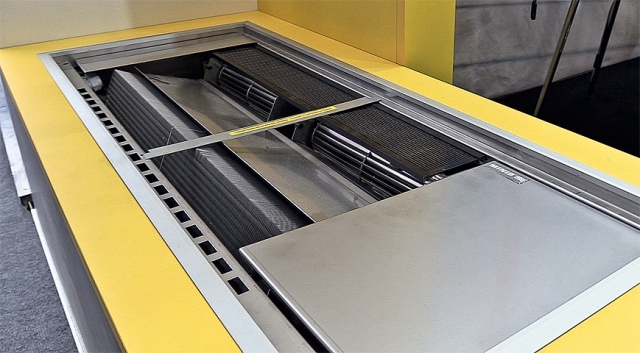 HCM AIR floor convector

HCM AIR floor convector

It is the most powerful floor convector made by MINIB. It has a two-circuit, separated system for the heating and cooling circuits, with the option of fresh air intake. It is ideal for, for example, office areas.
A self-standing design convector was also exhibited at the exhibition stand. MINIB is thus not only involved in pure technology, but also in the design of its products. In this regard, the company cooperates with several residential designers.

MINIB, a. s.
tel.: 220 180 780
email: office@minib.cz
www.minib.cz
23.4.2019 / Jiří Zahradnický
Source: BUILDING AND INVESTOR JOURNAL