SK – Plinth convector
Special plinth convector with a fan
high forced convection output
rapid room heating
heating also when the fan is off
low electricity consumption
safe 12V DC voltage
inlet/outlet are at the front of unit
for multi-purpose use in kitchen counters, steps, wainscoting in bathrooms, hall closets and other similar areas
Function
with a fan
heating
dry environment
Dimensions
300 mm
115 mm
503 mm
Inquire
By submitting you agree to the processing of personal data pursuant to Act No. 101/2000 Coll. on the Protection of Personal Data.
Submit form
Model construction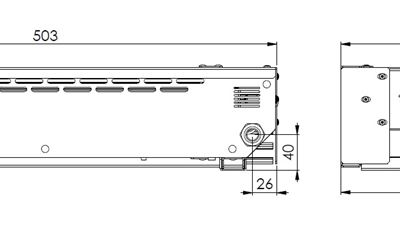 SK - connection scheme
FROM SOLUTION PROPOSALS TO IMPLEMENTATION ASSISTANCE
Can we help your project?
Take advantage of our years of experience and involve us to your project. We will advise you on the most suitable choice of heating and cooling system, we also conduct our own measurements and discuss with the contractor the ideal way of installation.