References
Národní Palace
Prague 1 | Nové Město | 2017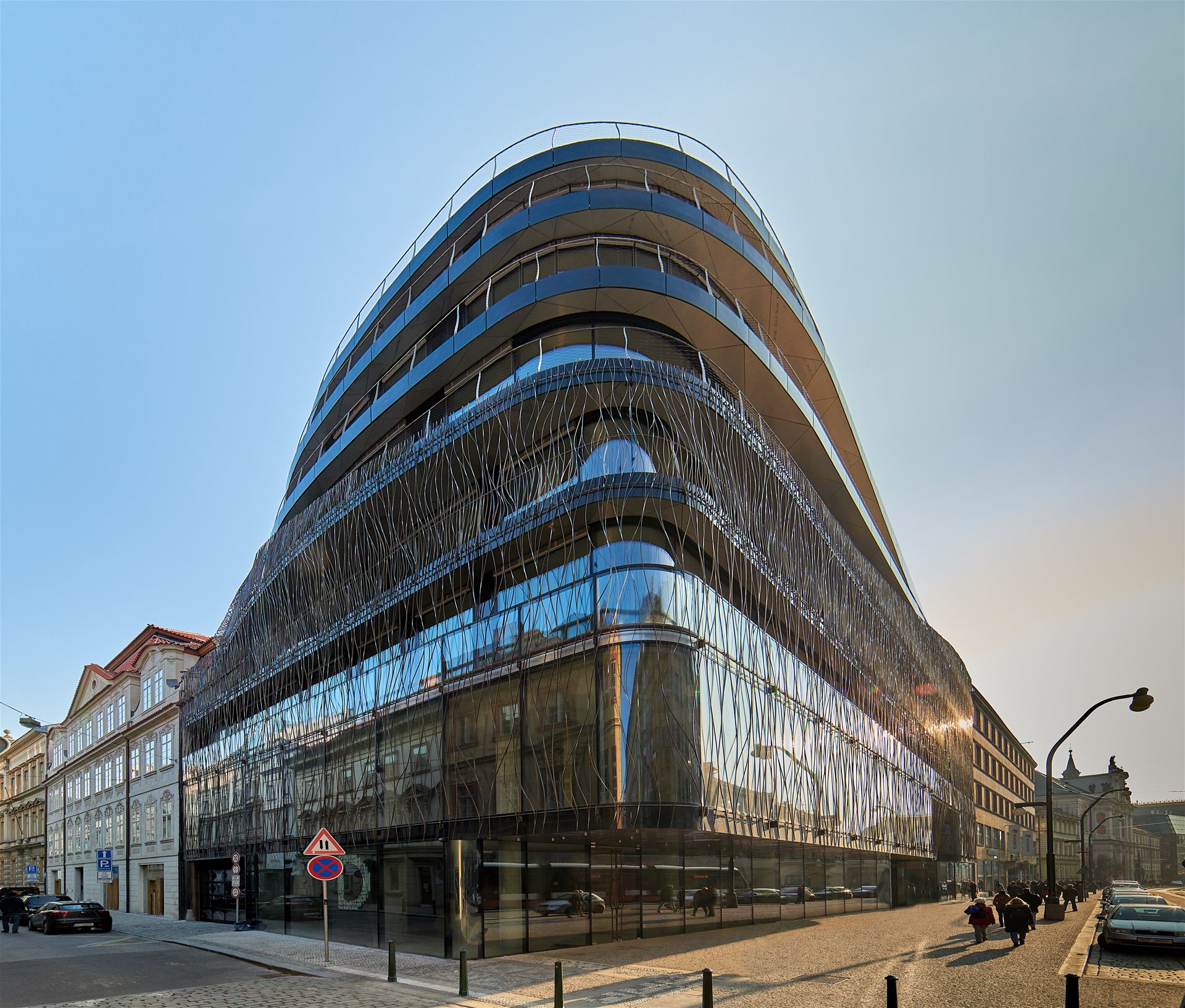 The Národní Palace links the past with the present. The polyfunctional corner building in the heart of Prague houses offices, restaurants, shops and galleries. It was built between 2012 and 2017. It consists of four underground and eight above-ground stories. It is linked to the Schönkirchovský Palace, built in a Baroque style.
Project parameters
Convector type:
HC 4-pipe
Number of convectors:
approximately 50
The building has been proposed considering the quality of the environment and operation expenses. All the used technologies provide for a maximal user comfort, while minimizing negative impacts on the environment. These technologies also include MINIB two-circuit floor convectors of the HC 4-pipe with a cooling option.
The convectors are installed in the new part of the building and particularly in the historical Baroque part of the Schönkirchovský Palace. The project was awarder the Building of the Year prize and it is nicknamed "Greensward" because of its vegetation on the facade and the roof.
FROM SOLUTION PROPOSALS TO IMPLEMENTATION ASSISTANCE
Can we help your project?
Take advantage of our years of experience and involve us to your project. We will advise you on the most suitable choice of heating and cooling system, we also conduct our own measurements and discuss with the contractor the ideal way of installation.