References
AB Lomnického
Prague 4 | Pankrác | 2016-2018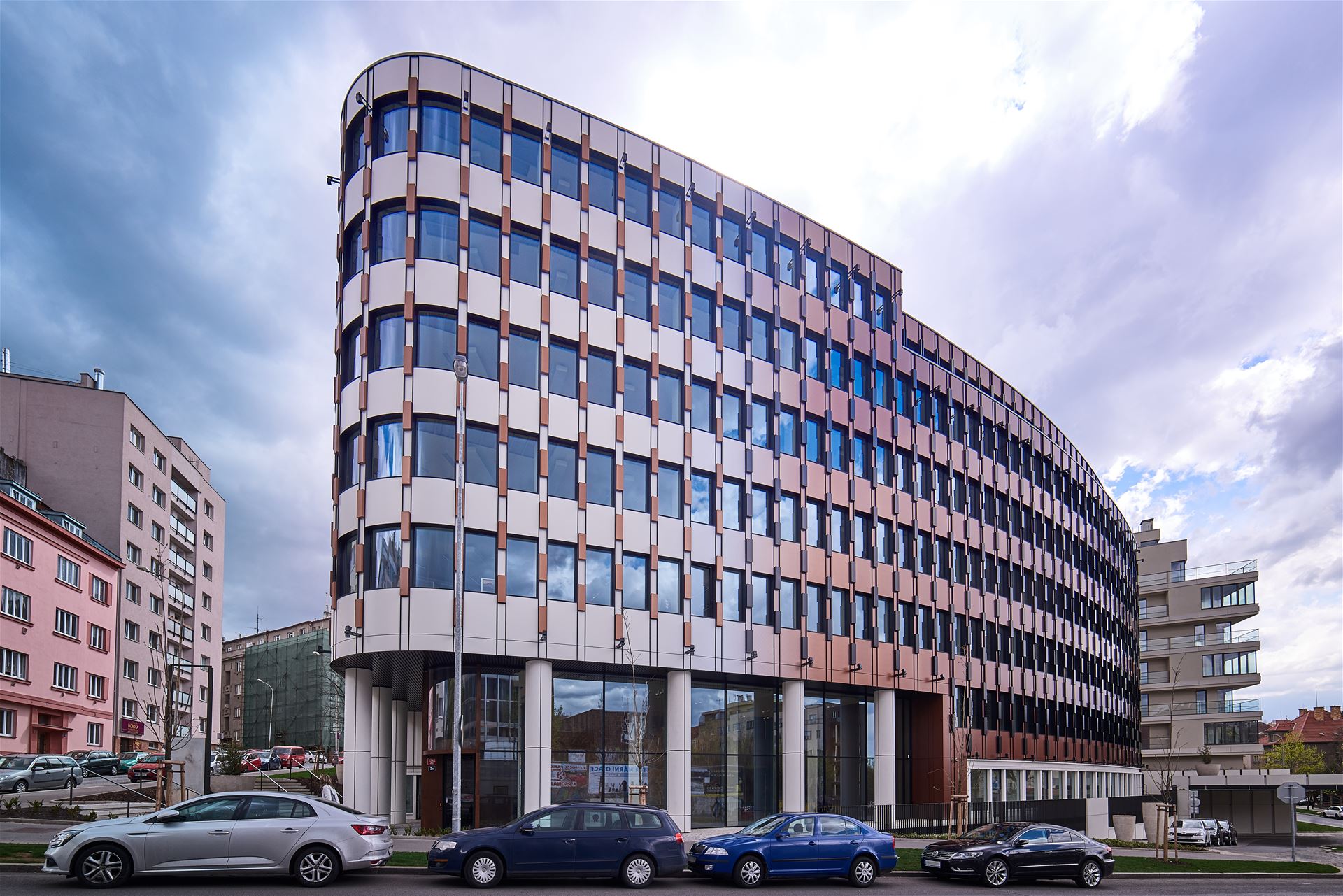 The AB Lomnický project is a modern and luxurious administrative complex in Prague 4, including garages and shopping units on the ground floor. MINIB was suggested for this project directly by RŰPIK, s. r. o., a large project engineering atelier, with which our company has maintained very forthcoming contacts for a long time.
Project parameters
Convector types:
T60, KT110
Number of convectors:
approximately 150
The AB Lomnický project was implemented between 2017 and 2018. MINIB supplied approximately 150 floor convectors for the project, with T60 and KT110 ventilators into the building entry hall of various atypical designs.
It was very important to harmonize all of the requirements of the implementation company, AREA TZB, a.s., with the possibilities of MINIB production. The technical preparation process for the production of these convectors was demanding due to the curved ground plans, usage of blind basins, continuous grilles and special paint. We managed the process to a full satisfaction of the client.
FROM SOLUTION PROPOSALS TO IMPLEMENTATION ASSISTANCE
Can we help your project?
Take advantage of our years of experience and involve us to your project. We will advise you on the most suitable choice of heating and cooling system, we also conduct our own measurements and discuss with the contractor the ideal way of installation.