References
Sala De Armas
Pamplona | Spain | 2019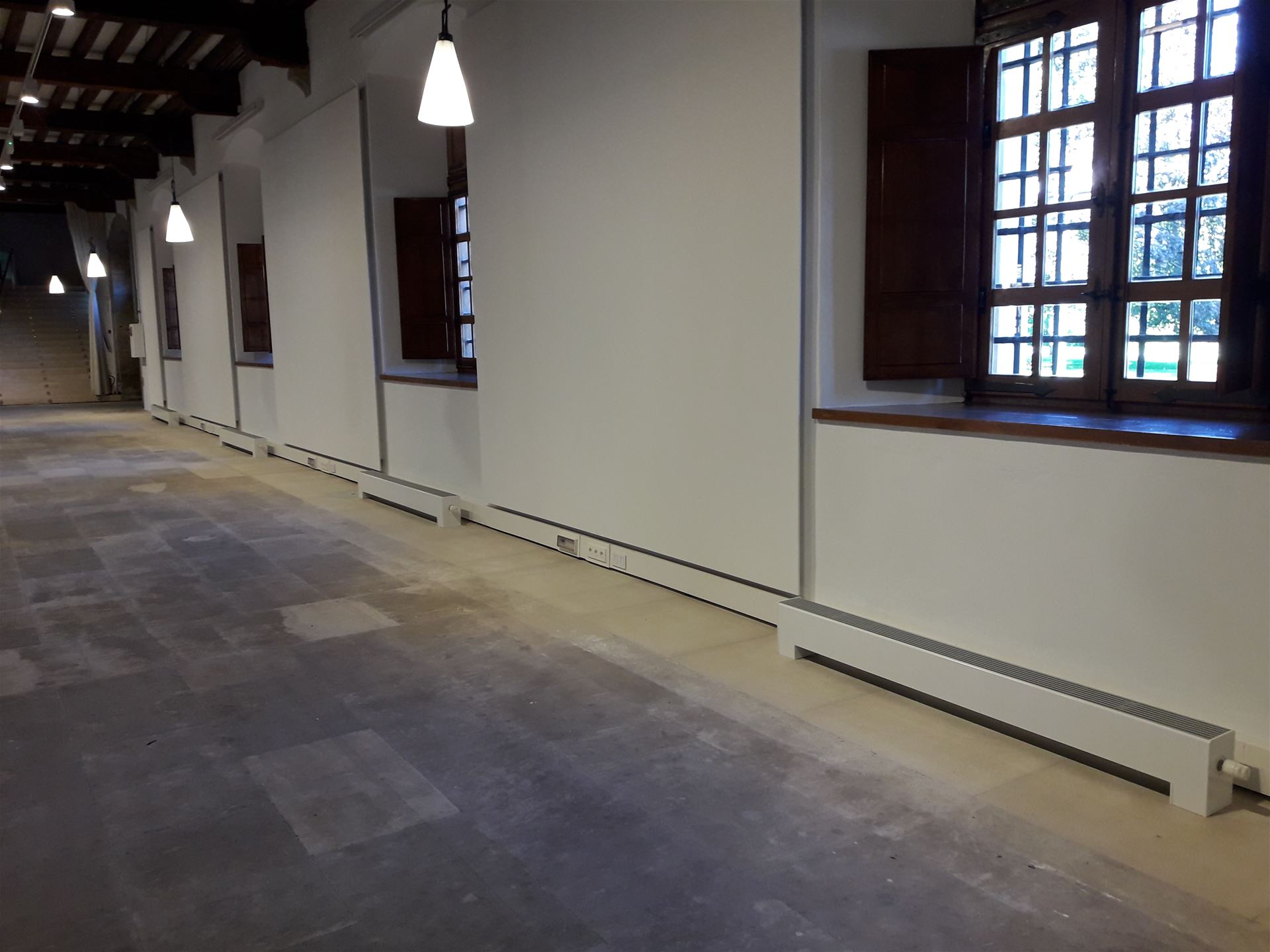 Sala De Armas in Spain is an exhibition hall in Pamplona City Hall. The exhibition hall is part of a historic building, the former Renaissance military fortress Citadel from 1571.
Project parameters
Number of convectors:
cca 30 kusů
The exhibition hall underwent an extensive reconstruction in 2019. As part of the reconstruction, the Renaissance elements of the interior have been preserved, among which our free-standing convectors complement the interior discreetly and inconspicuously.
This reconstructed Renaissance exhibition hall shows us how MINIB convectors are suitable for all types of interiors.
FROM SOLUTION PROPOSALS TO IMPLEMENTATION ASSISTANCE
Can we help your project?
Take advantage of our years of experience and involve us to your project. We will advise you on the most suitable choice of heating and cooling system, we also conduct our own measurements and discuss with the contractor the ideal way of installation.